About
Share your life. Change a life.
We cultivate life-giving mentoring relationships that result in communities of hope, justice, and compassion.
In 1994 a small group of people began a series of conversations with mothers living in Walnut Terrace, a public housing unit in Southeast Raleigh, with the goal to bring about hope to neglected community.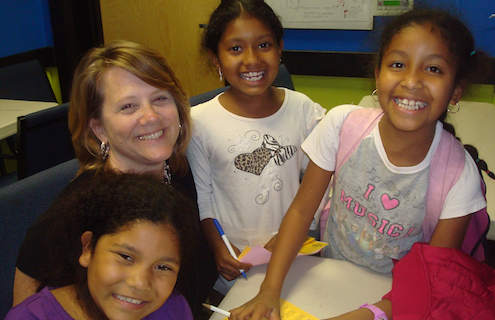 This group was invited to sit, listen, eat, laugh, and experience the lives of new friends. From these conversations came a realization that "neighbors" need one another to fulfill the potential of a vibrant community. Mothers explained the desperate need for afterschool care while they worked, they brought up the absence of positive mentors for their children, and shared the need for adult education services that would help adults achieve living-wage work. These foundational conversations shaped the programs and services that Neighbor to Neighbor began, and still to this day, offer the community.
Today, Neighbor To Neighbor continues to come alongside families in daily partnerships in Southeast Raleigh. This grassroots effort has also expanded to the growing Latino population throughout the greater Raleigh area.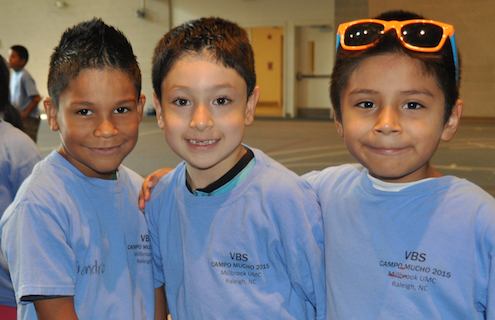 Neighbor to Neighbor's purpose is to reverse the effects of poverty through mentoring relationships that focus specifically on education, development, and spirituality.
Impoverished conditions often prevent people from living up to their full human potential—like plants stunted by the lack of access to sufficient nutrients, light, or space to grow. When human beings experience this kind of stunting, a deep cry arises from one's core – a cry that is simultaneously grief, stress, and fear. Living with this cry is the subjective component of the challenge of poverty and why our existence to come alongside those who often go unheard is vital.
Karen Ryden
Director/Chair
Business Controls, Kyndryl
Alpesh Patel
Director/Vice Chair
Office Director/Principal, Cambridge Systematics, Inc.
Amy Perry
Director/Secretary
M.S.W., Community Volunteer
Ryan Applegate
Director/Treasurer
Investment Manager, PharmaBio Development Inc.
​
Will Roach
Director
Partner and Chief Revenue Officer at The Nautical Group Exec. Search
Sara Carlton
Director
VP & Associate General Counsel, Highwoods Properties
Seth Crawford
Director
Senior Key Accounts Manager, WRAL
Samuel Tate
Director
President, Co-Founder, Tango Technology
Matt Illuzzi
Director
Director of Client Acquisition, Cherry Bekaert
LaTricia Townsend
Director
Education & STEM Researcher, NC State University
BRoderick ROGERS
Director
Retired, Procter & Gamble
Dewayne Johnson
Director
Maintenance Tech., Arlington Properties
Steve Swayne
Director
CFO, Yip Yip, Wright Property Services, DKA Cleaning Services
350
350 volunteers invest time at N2N each year
$240k
Volunteers produce $240K in value each year
75k
75K hours of one-on-one mentorship have been provided
450
450 people are involved in N2N each week during the school year